If you are a citizen of a foreign country seeking to enter the United States, you must first obtain a US visa. The type of visa issued to you communicates your eligibility to enter the US for a specific purpose.
What Are the Most Common Types of Visas?
There are two categories of visas: non-immigrant and immigrant. Non-immigrant visas are for travel to the US on a temporary basis. Immigrant visas are for travel to live permanently in the US. Each category houses multiple types.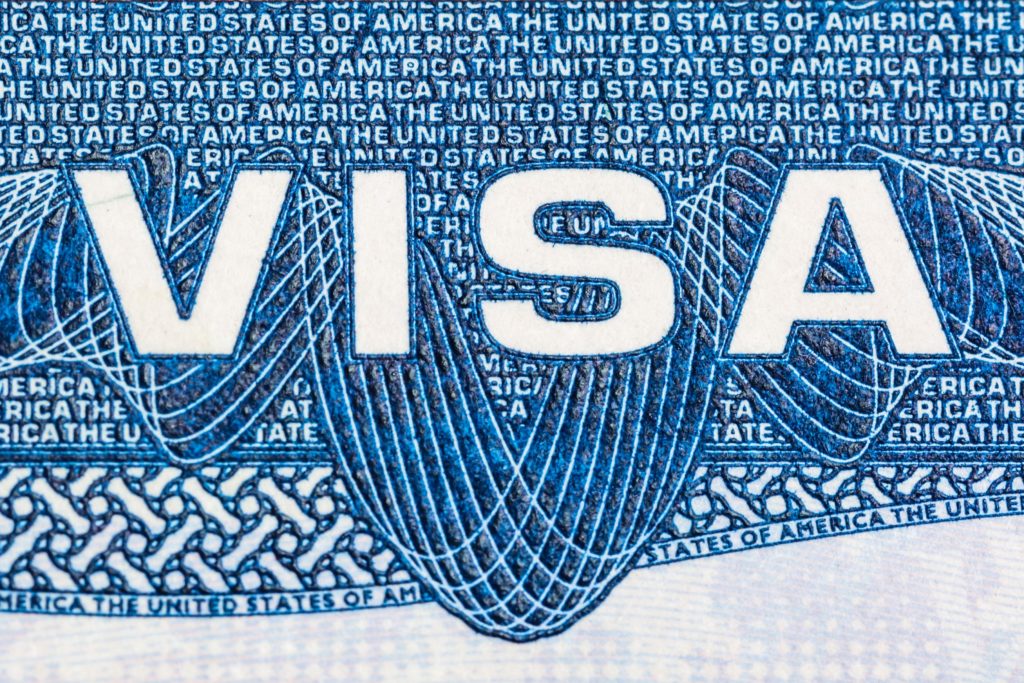 Non-Immigrant Visas
The most common non-immigrant visa is the B-2 visitor visa. This visa is used by foreign nationals traveling to the US for tourism, vacation, visiting family or seeking medical treatment.
Another common type is the B-1 visa, used for business purposes. The B-1 visa allows foreign nationals to conduct various business activities such as consult with business associates, attend a conference, settle an estate or negotiate a contract.
Other visas exist beyond tourism and business, including:
J: Exchange visitor
I: Media, journalist
R: Religious worker
F, M: Student
Immigrant Visas
Immigrant visas are for those who wish to immigrate to the US permanently. Obtaining one of these visas is the first step in receiving a green card.
The most common immigrant visas are the IR1 or CR1, which is the spouse of a US citizen visa. Another common type is the employment-based visa, E1 or E2, used for executives, professors and those with extraordinary abilities.
Other immigrant visas include:
SD, SR: Religious workers
SI: Iraqi and Afghan translators/interpreters
SB: Returning resident
An Immigration Attorney Can Help You Choose the Correct Visa
There are many visas available; you must have the correct one before attempting to enter the US. Don't make the decision alone. We recommend reaching out to an immigration attorney who can help you through the process.
Reach Out to Mark Jacobs Law Today
To learn more about visas or for assistance in seeking the right visa for you, give Mark E. Jacobs Law a call at 972-445-7577 or send us a message.